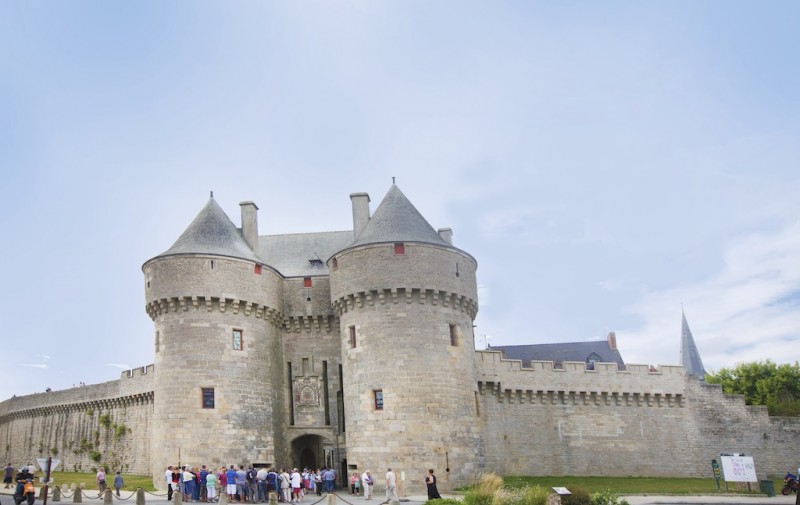 Guérande, Ville d'art et d'histoire - a town brimming with art and history
Allow the medieval atmosphere of the town of Guérande to take you in: its ramparts which cover some 1 400 m, the historical centre with its classic buildings from XVII
tn
century built by wealthy salt merchants, its collegiate church of Saint-Aubin and surrounding salt workers villages – a rich and fascinating heritage waiting to be discovered. Within the
ramparts,
are many character houses to catch the gaze of those who have an eye for such things. As you stroll around be sure not to miss 'la rue Bizienne', 'la place du Pilori', 'la place Saint-Jean', 'la rue du Tricot', 'la rue Sainte-Catherine', 'la place Saint-Aubin'...
Take this opportunity to really explore this fortified town proud title holder of the quality label '
Ville d'Art et d'Histoire'
since 2004. Follow in the footsteps of the great authors who fell in love with Guérande: Balzac, Apollinaire, Zola…
There are many
guided tours/visits
on offer from the Tourist Office which will enable you explore all the aspects of this fascinating town. To find out more visit:
www.ot-guerande.fr
.