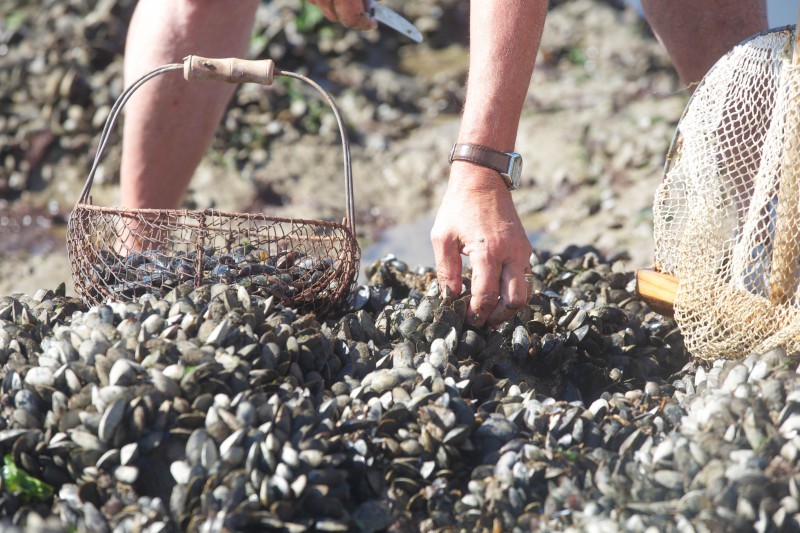 The shoreline of the Guérande Peninsula offers many sites for gathering shellfish on foot both professionally or as a leisure activity. On these sites you can gather mussels, oysters, clams, cockles, periwinkles, limpets…
In order to carry out this activity in total safety and to do our utmost for the conservation of this natural habitat, it is necessary to comply with the current rules/regulations and to take a few minor precautions.
To avoid the over fishing of the resources available it is imperative that visitors adhere to certain rules of best fishing practice:
Respect the minimum sizes of the shellfish, fish and crustaceans and the quotas/per person authorized.
Always put back in place a rock you've lifted up.
Always use tools/equipment appropriate to the task.
​Never gather shellfish near the oyster beds.